BECCARII IS WORLD'S FIRST VTOL VEHICLE WITH ALL-TERRAIN LOCOMOTION CAPABILITY ON THE GROUND​
Looking at current progression in the market of the Personal Flying Cars, this will be a reality sooner than we expect. BECCARII offers a unique design that provides the performance of a helicopter and car in one. Big composite hubless wheel wheels can easily tackle any obstacle on the ground, once they become too difficult to drive over ( like a river, lake etc) it can take to the air and fly over it. Just imagine the possibility of coming from this design.
INTERNATIONAL GRANTED PATENT
PROTECTED IN 80% OF GLOBAL MARKETS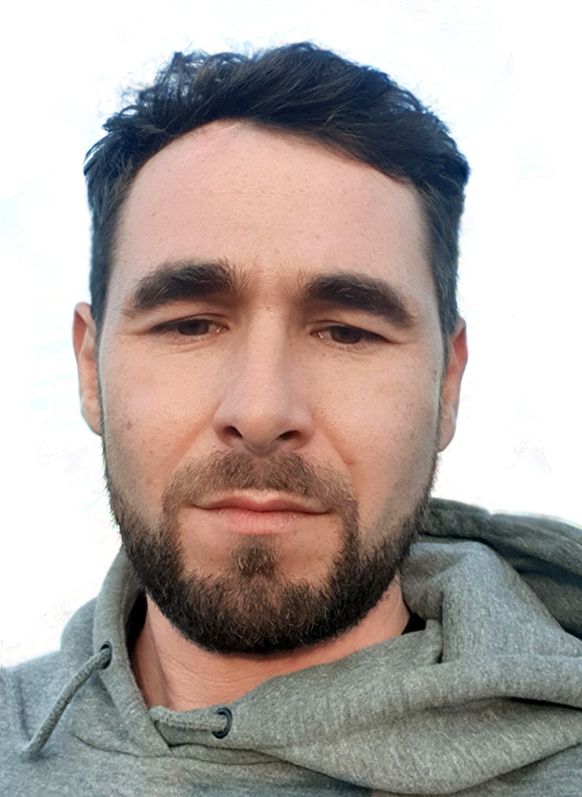 WITOLD
MIELNICZEK
The constructor,designer of the BECCARII car. My background in Product Design, Robotics, Aerospace and Economics. I love generating new ideas and all the work involved in converting the idea to real life working product. My ultimate dream is to build a real Vertical Take-Off and Landing Flying Car, like the one you can see.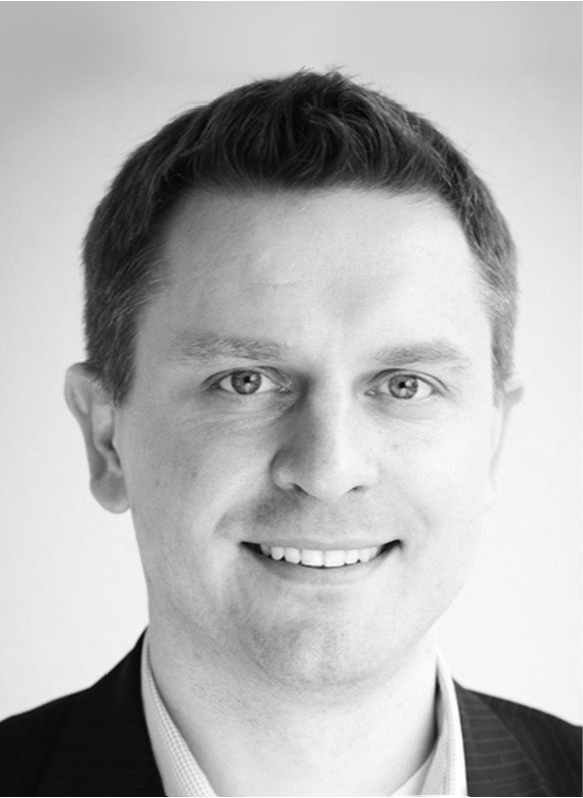 DAWID
SMÓŁKA
Co-founder/Business Angel
Business Angel and Executive with a focus on building and internationalizing early stage companies with groundbreaking technologies. Develops company vision, business strategy and core team. Supports company growth driven by product and technology. Establishes sales and marketing structures.
The vehicle can lose 2 of its propellers and still maintain safe flight
The Beccarii is Powered by light gas Turbine, which significantly extends (doubles) the range.
Due to large yet very light hub-less wheels, it can reach high speed on flat and perform well in rough terrain 
Vertical Take-Off and Landing ability, allows the vehicle to be used in any place, without the need of landing site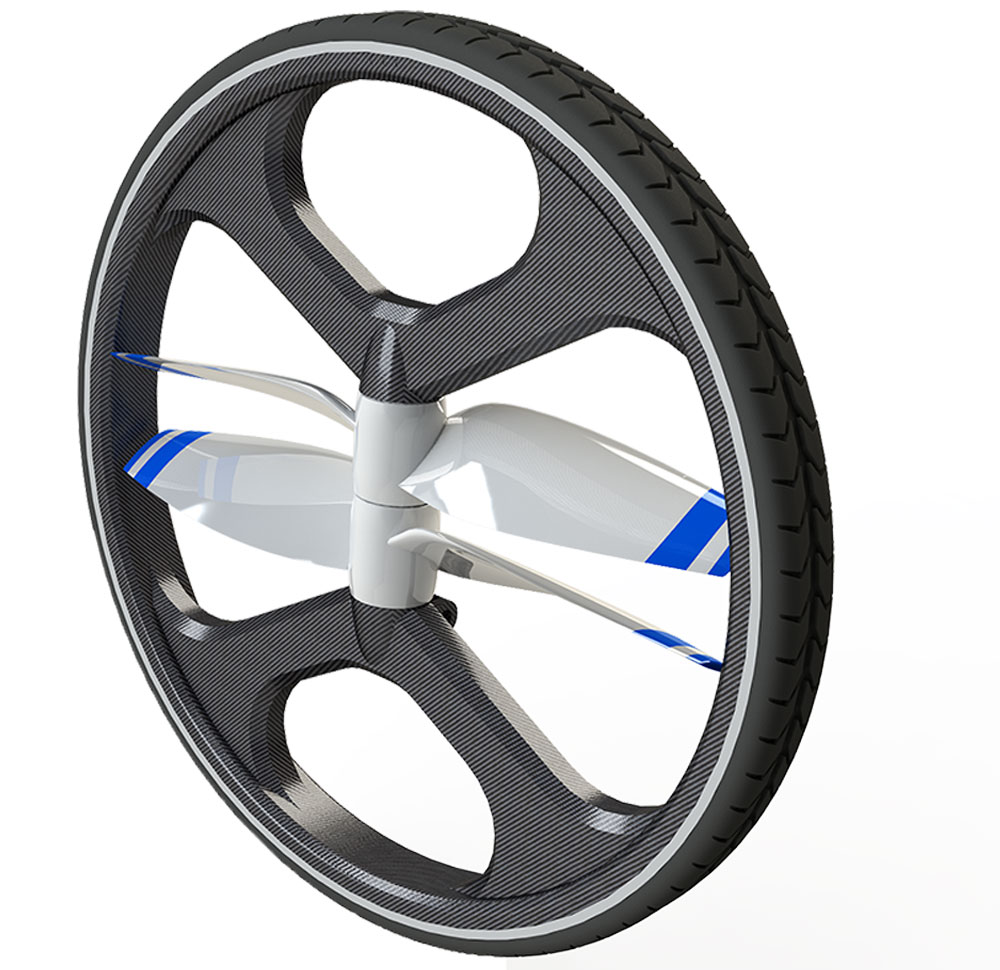 WHY OUR PATENTED SOLUTION IS THE BEST TO POWER VTOL FLYING CAR ?
Placing propellers inside a hubless wheel is the best solution to power VTOL Flying Car. This configuration provides maximum usage of the wheels. Their primary functions, advantages are:
Maximum flight speed: 120 km / h

Maximum travel speed: 120 km / h
Flight range: 120 km
Driving range: 600 km
Rotor diameter: 42 inches
Number of rotors: 8
Mass:
Own: 420 kg
Useful: 600 kg
Drive Unit: Light 50 kg
250 BHP gas turbine
1:10 SCALE PROTOTYPE TESTING
Please note above prototype of the Flying Car uses one propeller per wheel. Therefore the larger diameter, coaxial setup will reduce it by half. Next 1:2 prototype is being developed
IMPLEMENTATION OF THE BECCARII FLYING CAR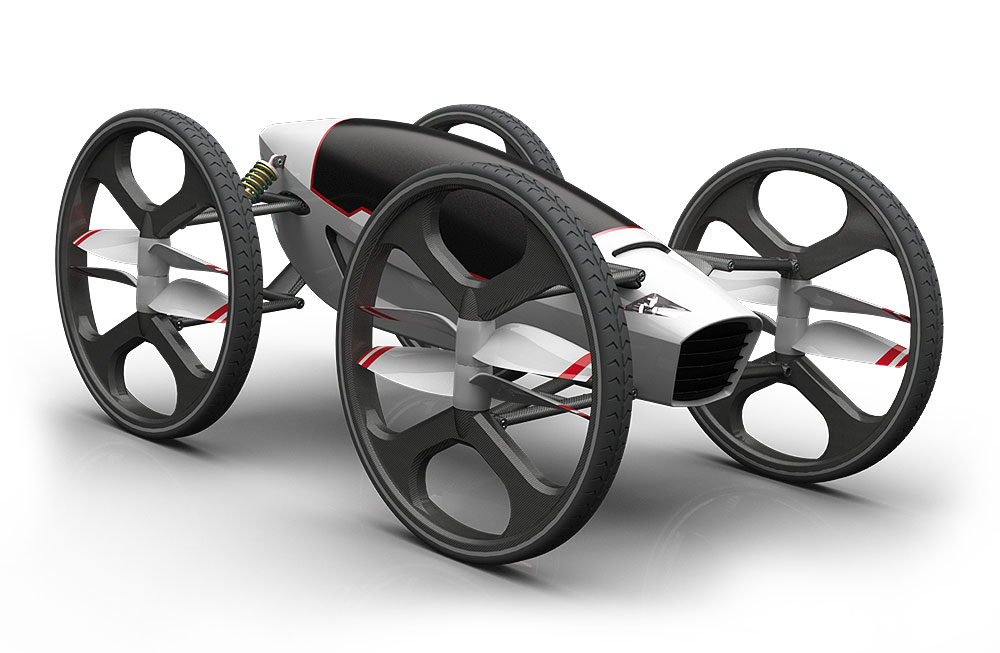 The biggest advantage is the fact that the vehicle can be used in any hospital, as it does not require a helipad. It can drive out of to nearest place for safe takeoff.  Quickly fly as close as possible to the accident site, drive last distance and provide very needed first aid to casualties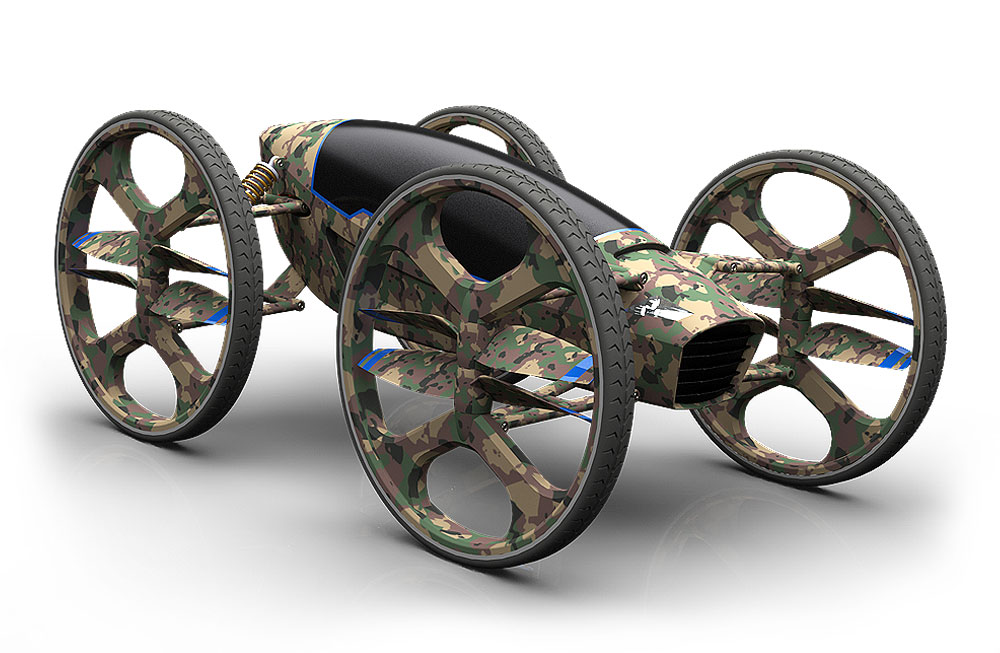 CUSTOMS AND BORDER PROTECTION
The vehicle's advanced locomotion can be fully utilised in environments where multiple obstacles are in the mission's pathway. The vehicle can easily penetrate rough terrain while driving, take off to the air if needed to get a better overview of the situation. It can get to the to target quicker than any other vehicle.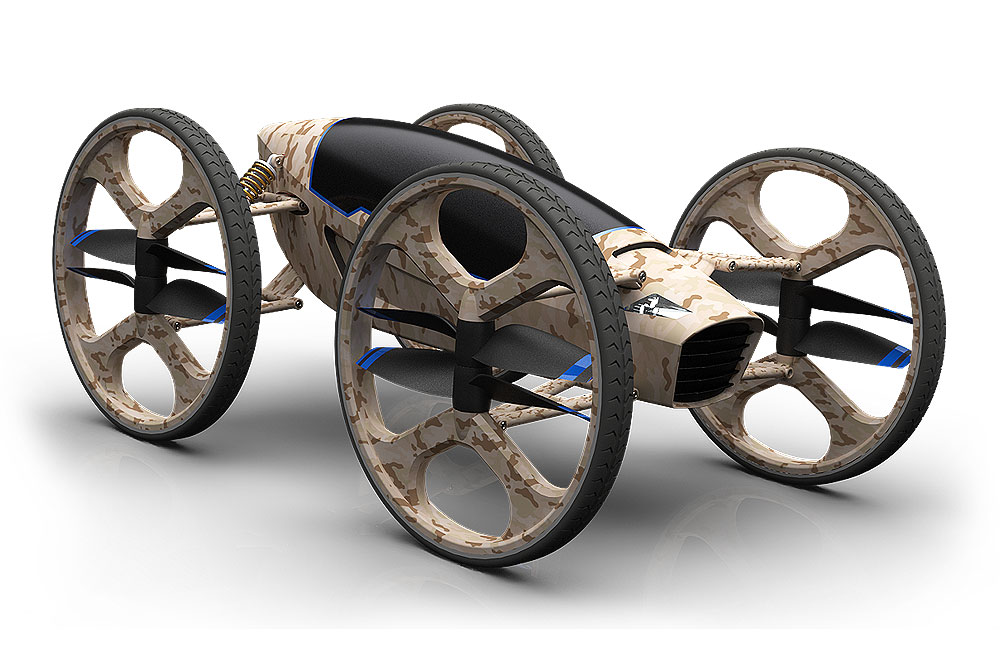 Light reconnaissance vehicle, that can travel undetected on the ground, inf necessary take to the air to gain bird view intelligence.
Transport support, to difficult to reach places for conventional vehicles.
SIGN UP AND STAY UP TO DATE WITH THE R&D PROGRESS
If your company is interested in being our official sponsor, please reach out to us at ceo@beccarii.com. We can't wait to hear back!