BECCARII IS WORLD'S FIRST VTOL VEHICLE WITH ALL-TERRAIN LOCOMOTION CAPABILITY
MEET BTEC OUR UTILITY TOKEN
INTERNATIONAL GRANTED PATENT
PROTECTED IN 80% OF GLOBAL MARKETS
Looking at current progression in the market of the Personal Flying Cars, this will be a reality sooner than we expect. BECCARII offers a unique design that provides the performance of a helicopter and car in one. Big composite hubless wheel wheels can easily tackle any obstacle on the ground, once they become too difficult to drive over ( like a river, lake etc) it can take to the air and fly over it. Just imagine the possibility of coming from this design.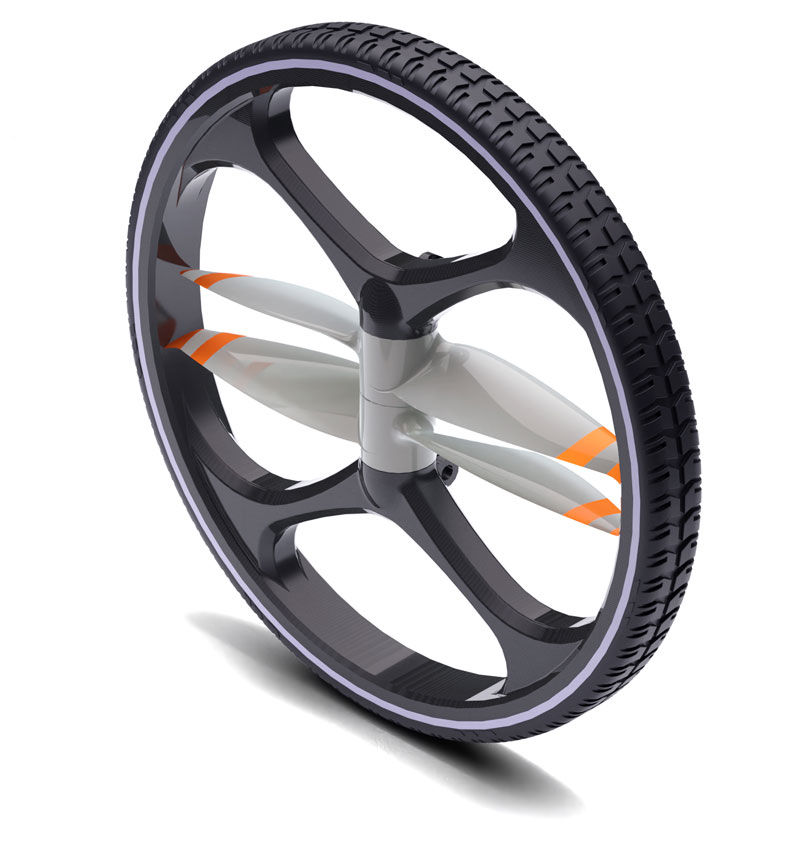 WHY OUR PATENTED SOLUTION IS THE BEST TO POWER VTOL FLYING CAR ?
Placing propellers inside a hubless wheel is the best solution to power VTOL Flying Car. This configuration provides maximum usage of the wheels. Their primary functions, advantages are:
1:10 SCALE PROTOTYPE TESTING
Please note above prototype of the Flying Car uses one propeller per wheel. Therefore the larger diameter, coaxial setup will reduce it by half. Next 1:2 prototype is being developed
IMPLEMENTATION OF THE BECCARII FLYING CAR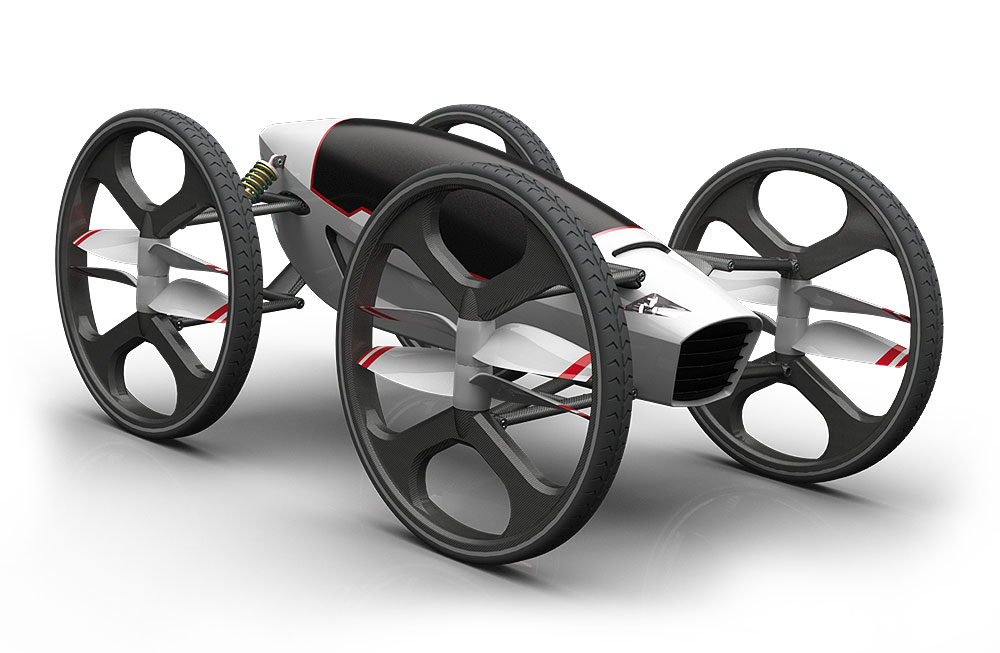 The biggest advantage is the fact that the vehicle can be used in any hospital, as it does not require a helipad. It can drive out of to nearest place for safe takeoff.  Quickly fly as close as possible to the accident site, drive last distance and provide very needed first aid to casualties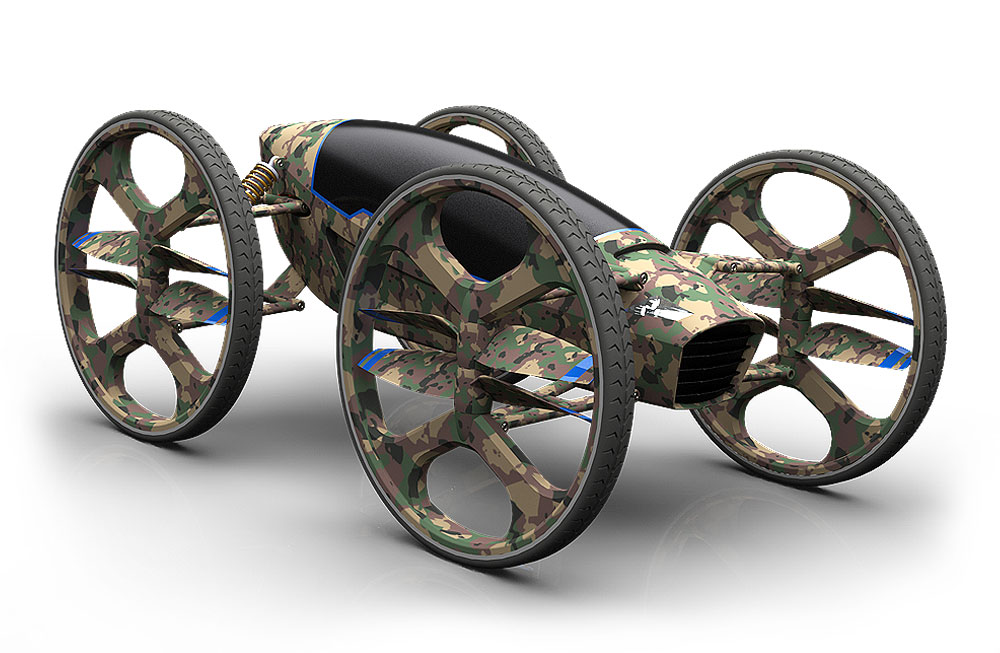 CUSTOMS AND BORDER PROTECTION
The vehicle's advanced locomotion can be fully utilised in environments where multiple obstacles are in the mission's pathway. The vehicle can easily penetrate rough terrain while driving, take off to the air if needed to get a better overview of the situation. It can get to the to target quicker than any other vehicle.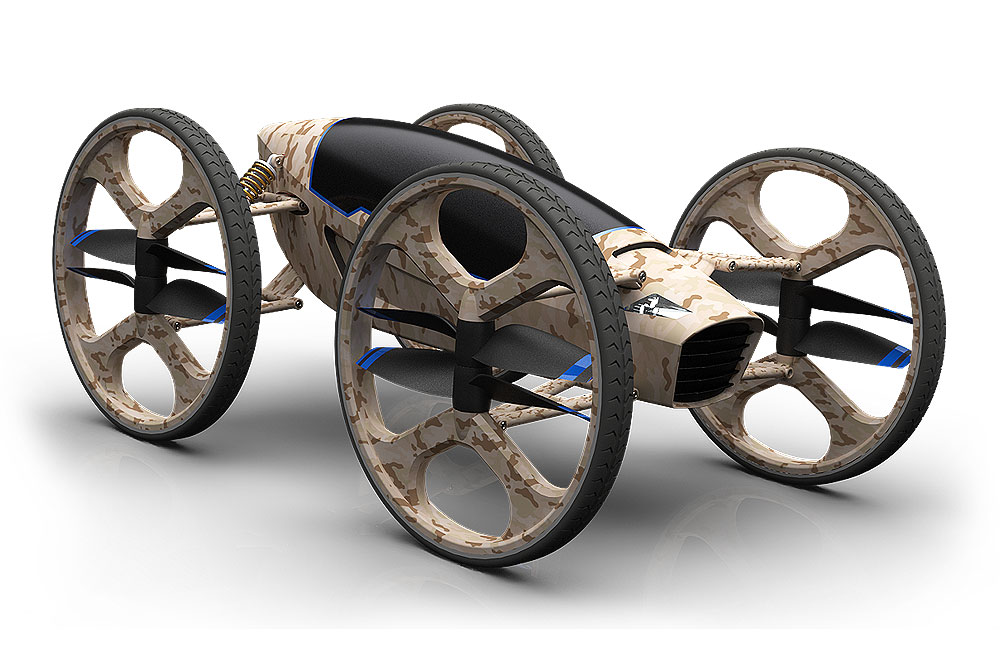 Light reconnaissance vehicle, that can travel undetected on the ground, inf necessary take to the air to gain bird view intelligence.
Transport support, to difficult to reach places for conventional vehicles.
SIGN UP AND STAY UP TO DATE
If your company is interested in being our official sponsor, please reach out to us at ceo@beccarii.com. We can't wait to hear back!